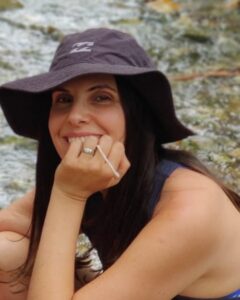 Michal Steinman
Israel Manager
Michal joined the One8 Foundation in 2018 as the Foundation's Israel Manager. In this role, Michal is responsible for sourcing, supporting and managing the Foundation's work in Israel, including working closely with Israeli grantees, providing strategic planning and ongoing advisory support.
Prior to joining One8, Michal served as the Executive Director of the Inter-Agency Task Force on Israeli Arab Issues for close to seven years. Prior, Michal directed a joint project of the Ministry of Agriculture and Israel Farmers Federation in the Bedouin society, and served on Israel's Permanent Mission to the United Nations. Michal began her career as a lawyer, working as a parliamentary director and legislative advisor for Member of Knesset Avshalom Vilan, and then as a senior Law Clerk at the Supreme Court of Israel.
Michal holds an M.A. in Public Administration from Harvard Kennedy School of Government, and an LL.B in Law from the Hebrew University of Jerusalem.
Michal lives in Tel-Aviv with her husband, 2 children and their dog. She enjoys hiking in Israel and around the world, going to the theatre and taking amateur ballet classes.