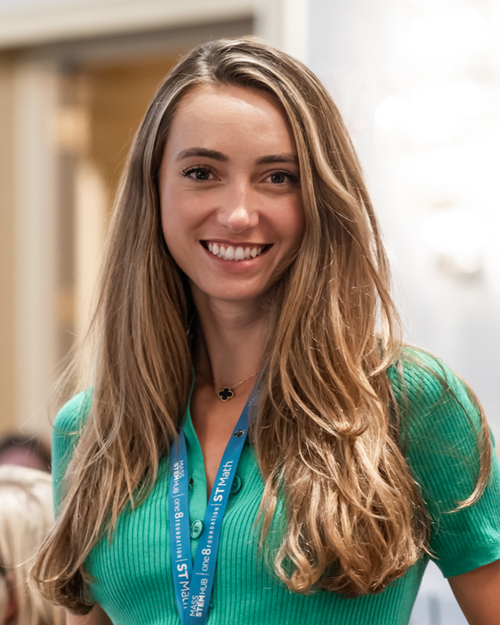 Julia Kostro
Teaching & Learning Associate
Julia Kostro joined the One8 Foundation as a member the Applied Learning Hub team in 2023 as a Teaching & Learning Associate. Julia is committed to making a meaningful impact on education and empowering both students and teachers alike. In this role, she collaborates with educators, providing valuable insight and support to enhance teaching practices and optimize learning outcomes. By fostering a growth mindset and promoting interdisciplinary learning, she aims to create a nurturing environment where students can reach their full potential.
Prior to working at One8, Julia worked as a 7th and 8th grade Science & Engineering teacher at KIPP Academy Lynn. By leveraging her background in education, she brings her knowledge in curriculum development, instructional design, and classroom management to her current role. Julia graduated from Colby College majoring in Education & Human Development. During her time at Colby, Julia studied educational theories, human behavior, and child development, gaining valuable insights into the foundations of effective teaching and learning. After graduation, Julia joined Teach For America as a corps member while pursuing a Master's degree in Science Curriculum & Methods at Boston University.
In her free time, Julia enjoys outdoor activities such as skiing, golfing, and long distance running and recently completed her first half marathon. She also enjoys traveling with friends and family.