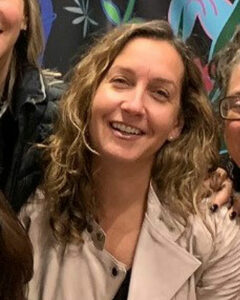 Karyn Cohen Leviton
Vice President
Jewish Life and Israel
Karyn joined the One8 Foundation in March 2013. She leads the foundation's work in Jewish Life, Israel, Antisemitism, and special projects in the US in the non-Jewish related issues areas. She's responsible for identifying great organizations and leaders, developing grants and providing strategic and tactical support to help organizations increase their impact in significant and sustainable ways.
Karyn has significant experience in both the private and non-profit sectors. Prior to joining One8, Karyn was Associate Vice President of Strategy Implementation at Combined Jewish Philanthropies, where she managed strategy and grant making for engaging key populations in Jewish life and led measurement efforts and other strategic projects. Prior to this Karyn spent nine years as a management consultant in Chicago and Boston with Capgemini focused on growth and customer strategy. She started her career working for the New England Holocaust Memorial and in the direct marketing industry for Epsilon.
Karyn received a BA in Art History from The George Washington University and an MBA from the Kellogg Graduate School of Management. She lives in Lexington with her husband, two kids and a big dog. When she's not volunteering, she's usually traveling, eating out or (occasionally) running.