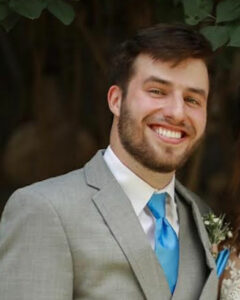 Bobby Rowledge
Portfolio Associate
Education
Bobby is a Portfolio Associate on the Education Portfolio team where he supports work across the different focus areas of the portfolio to support grantmaking and landscape analyses.
Before joining the One8 Foundation, Bobby was a Senior Consultant at Trinity, a life sciences consulting firm. While at Trinity, Bobby was particularly interested in patient-focused work, which helped clients better understand the patient experience and perspective, and supported internal diversity, equity, and inclusion initiatives particularly related to the LGBTQ+ community. Wanting to combine his strategic consulting experience with social impact work, Bobby joined the One8 Education Portfolio team in 2021.
Bobby graduated from Williams College in 2018 with a bachelor's degree in Chemistry and Psychology. When he is not working, he enjoys listening to podcasts, reading, skiing in the winter, and watching too much reality TV.